Do you own a cafe, bar or restaurant in Perth that includes an open-air patio or similar structure to entertain your guests? Although it probably provides some protection, chances are that the sun and harmful UV rays will enter during certain times of the day. And what about insects and bugs, are they a common problem?
Why Choose ZipTrak® Cafe Blinds?
Cafe blinds from Ziptrak® may well be your ideal solution… Unique to most regular outdoor blinds, Ziptrak® blinds are easy to operate and can be stopped at any height. This allows you to effortlessly control the amount of sun and UV rays that enter your structure. Furthermore, you'll be able to block out annoying and unhygienic flies and mosquitoes when they become a problem.
Strong & Durable
So what are the other advantages I hear you ask? If you're looking to install cafe blinds in a commercial premises, they're likely to get a lot of use – so you'll need a strong and durable product.
Ziptrak® is a local Australia owned and operated company, so their patio blinds are designed to withstand the harsh Australian climate. From the skin material to the bracket or pelmet, to the extra heavy duty bottom bar, all elements are manufactured using lightweight yet durable materials. 
Flexible Sizes
Ziptrak® cafe blinds are custom made to suit your particular requirements. They can be made to fit an opening up to 6m wide and 3.5m high. However if you have a larger space, we may be able to install new vertical supports or even posts which can be removed after the blinds are lifted.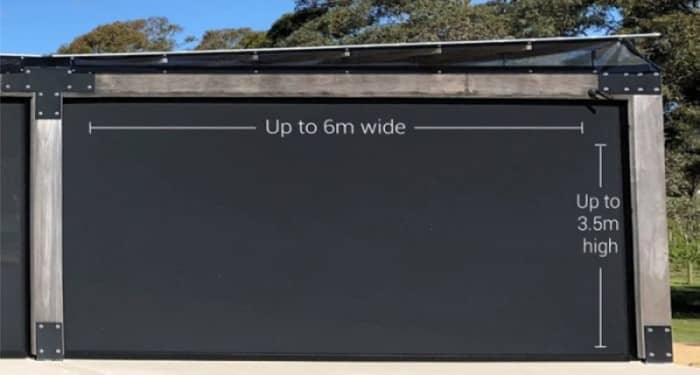 Additional Features
The industry leading cafe blinds from Ziptrak® also come with an impressive range of additional features, allowing you to customise them to your exact requirements –
Motorisation / Remote Control
Easily control the height of your blinds with the push of a button. With a hidden motor, you will also not compromise on looks. Please note: this option is only available with the Sunscreen Mesh Blinds.

Bottom Bar Protection / Weather Strips
Ideal for outdoor areas with uneven ground, this will protect the bottom bar from the weather and seal the gap.

Centre Lock Release
Secure your cafe blinds at the bottom and raise them with one simple touch.

Pull Sticks
Ideal for blinds in high areas or those that are out of reach, the pull sticks are durable, lightweight and simple to use.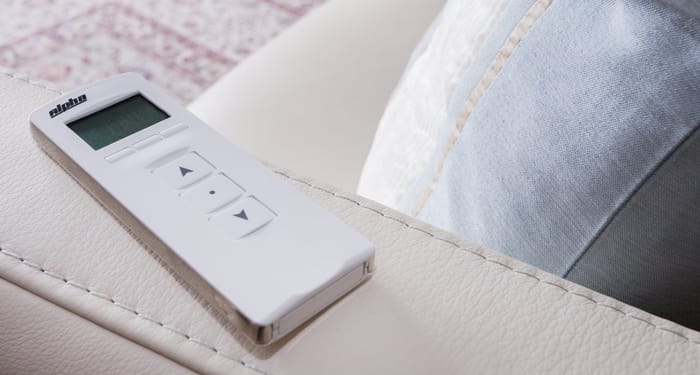 Variety of Colours
The bottom bar, vertical tracks and pelmet within Ziptrak® cafe blinds are available in 6 standard colours, although they can also be custom powder-coated to match just about any colour and style of cafe, bar or restaurant.
This allows you to protect your guests while again not compromising on looks.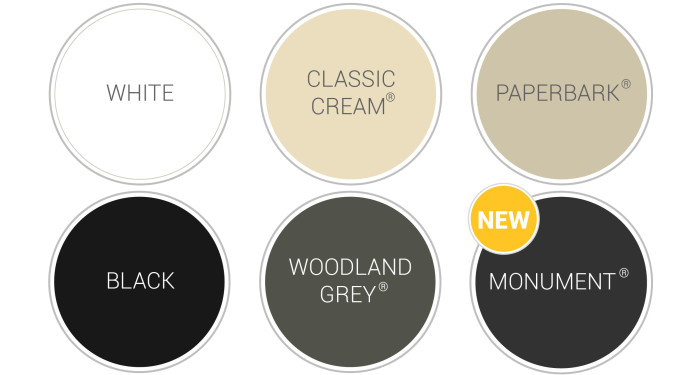 Cafe Blinds from Alfresco Blinds Perth
Would you like to learn more? Alfresco Blinds Perth is an authorised installer of Ziptrak® blinds with a proven track history. Our honest and ethical approach has positioned us as the go-to source for custom residential and commercial solutions within Perth. Combining a high level of workmanship with competitive prices, you can rest assured you're in good hands with Alfresco Blinds Perth.
Servicing from Rockingham to Lancelin, we can visit your home or business to discuss your requirements and offer an obligation-free measure and quote tailored to your needs. Contact us today on 0421 385 123 to find out more.