Your Complete Guide to Purchasing Outdoor Blinds
So you're considering adding outdoor blinds to your home or business… Here are some important things to consider before you make your decision –
Protection from the Elements
The main reason that people choose to install outdoor blinds is to protect their friends and family from the harsh Australian weather.
Firstly, you need to consider the position of your alfresco area and the climate within your area. Here are some questions you can ask yourself –
Is your area prone to high winds?
Most outdoor blinds will provide protection from the wind. However, it may not be appropriate to leave the blinds half way down during high winds. In many cases, this is when blinds are their most vulnerable and leaving them partially down during high winds may cause damage.
You may also find that blinds can be difficult to operate during high winds, because of the wind pressure.
In all cases, make sure you check with the manufacturer if your area is prone to high winds. They should be able to provide a detailed guide on how to operate your retractable blinds during these periods.
Does it rain regularly during summer or winter months?
If you live in a tropical climate or an area that has high levels of rainfall, it's important to make sure that the mesh is somewhat water repellent.
In most cases, a tightly wound fabric will allow you to see out while still adding some level of water repellency.
Again, it's important to check with the manufacturer as to how the blinds will operate in wet conditions, before you make a decision.
Does your alfresco receive direct sunlight in the morning or afternoon?
Protection from the sun and harmful UV rays is particularly important within Australia.
Retractable blinds allow the flexibility of easily fluctuating the height of the blinds. This can be particularly handy if your alfresco is positioned so that it receives the full afternoon sun, allowing you to gradually move the blinds down as the sun lowers.
Different blinds and fabrics will offer varying levels of UV protection so again make sure you check with the manufacturer before making a decision.
Do you have furniture within your alfresco area?
Good quality blinds will also add an extra level of protection to your outdoor furniture. Sunlight can make furniture fade over time, so by leaving your blinds down during the day you will allow your outdoor furniture to last longer and retain its natural colour.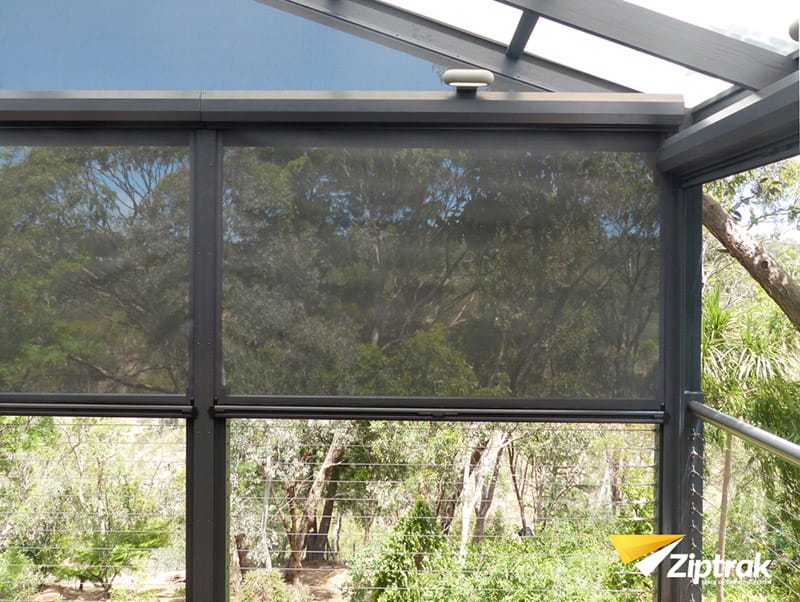 Protection from Insects
If your area is prone to flies or mosquitoes this should also be an important consideration.
Insect repellents can be unpleasant and even toxic, which we all want to avoid if possible. By investing in "sealed" outdoor blinds you should create an insect barrier within your alfresco area.
Ease of Operation
Outdoor blinds with chains, ropes or pulleys can be slow and difficult to operate. For this reason, you should aim for blinds that easily glide up and down, and allow them to stop in any position without having to initiate a lock.
Most reputable blinds have motorised options with wireless remote controls. This can be very handy for the elderly, those with mobility issues, or customers just looking for convenient and easy operation.
Outdoor Blinds – Styles & Colours
Make sure that the outdoor blinds you select are available in a wide range of colours, allowing you to match the style and colour of your home. This will allow you to enhance the look and value of your property.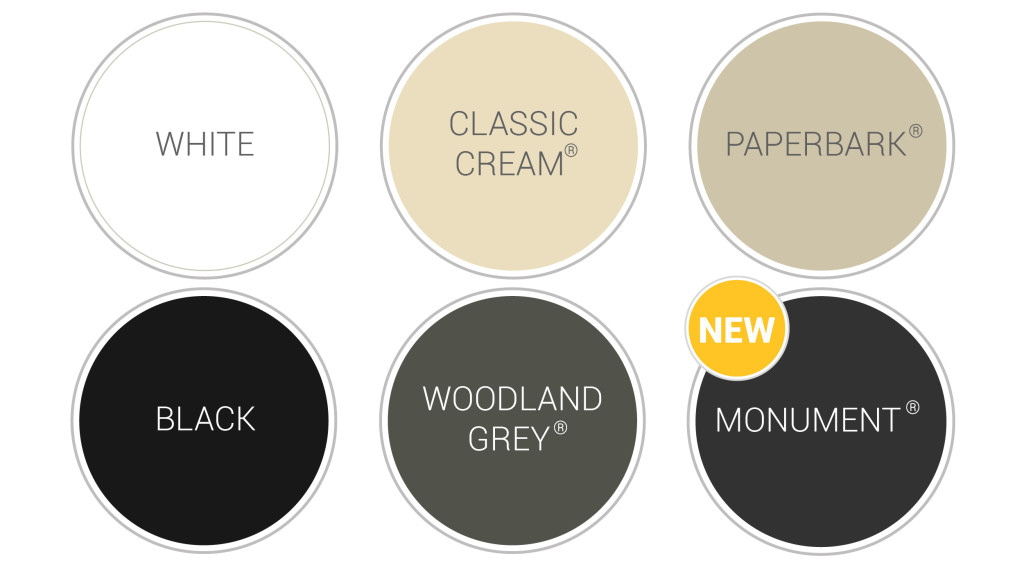 Ziptrak® Outdoor Blinds
If you're looking for a strong and durable manufacturer of outdoor blinds you can't go wrong with Ziptrak®. As an Australian owned and operated company, their flexible and versatile range of outdoor blinds offer superior protection from the weather and insects, are easy to operate and available in a large range of colours.
Alfresco Blinds Perth
James from Alfresco Blinds Perth is an authorised installer of the industry leading Ziptrak® Blinds throughout Perth. His friendly customer service and high level of workmanship have positioned him as the preferred supplier and installer for many homes and businesses throughout Perth. Contact Alfresco Blinds Perth today to learn more.