New Product Release from Ziptrak®
The new Extra Heavy-Duty Bottom Bar is 50% stronger – it is engineered for superior performance in large blind applications (over 5mts wide).
The new design allows placement of the centre-lock handle directly into the recess of the XHD bottom bar – reducing fabrication assembly time.
The new XHD bottom bar guides have integrated fabric clamps – increasing the system robustness and ease of installation.
The new screw-cover clips offer weather protection and provide a neat finish.
What You Need to Know
Ziptrak will offer 3 types of Bottom Bar – Standard (SD), Heavy-Duty (HD) and Extra Heavy-Duty (XHD).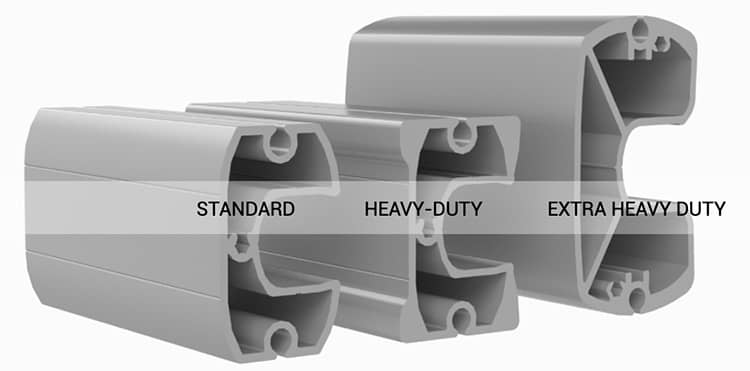 The XHD Bottom Bar comes in 6m lengths and is available in all existing colours and mill finish.
The XHD Bottom Bar can be utilised with mesh fabrics only.
Openings greater than 5.1m wide by 2.7m height will require a motorised operating system.
For matching multiple blinds, the XHD bottom bar can be utilised for openings over 1.5m wide.
For more information contact us today.